The Age of Exploration, or Age of Discovery, encompassed the 15th and 16th centuries and was a glorious yet controversial period in human history that helped facilitate the shift from medieval times to the modern era. This time – though often mired in colonial exploitation driven by expansionist European foreign policies – highlighted mankind's thirst for discovery and adventure, allowing distant continents to be mapped for the first time and proving beyond doubt that our planet is round. Also producing an increase in trade between nations, the Age of Exploration marked the true beginning of globalization. This article examines ten of the most celebrated – and in some cases notorious – seafaring names from that period.
10. Bartolomeu Dias (c. 1451 – 1500)

Born in Portugal's Algarve, onetime royal warehouse superintendent Bartolomeu Dias was in 1487 tasked by King John II with forging a sea passage to India. In so doing, Dias became the first European to round the Cape of Good Hope. First plying an established route along Africa's west coast, Dias had his nerve tested when a storm blew the expedition out to sea, forcing him to gamble on an old map given to him by the king. Opting to steer south before turning back east, Dias finally came ashore at Kwaaihoek on the Eastern Cape as tensions rose between his crew and a local tribe. With a potential mutiny on his hands, the explorer was unable to go further, reluctantly setting course for home. Only on the return leg did Dias spot the imposing Cape of Storms, so named by him because of its wild weather patterns. More than a year after his departure, the explorer returned to Lisbon, having pioneered a trade route to India that avoided the perilous Middle East. Heralding a new era of Portuguese expansion, the king renamed the South African headland the Cape of Good Hope. Dias unfortunately perished in the same area during another expedition in 1500.
9. Vasco da Gama (c. 1460 – 1524)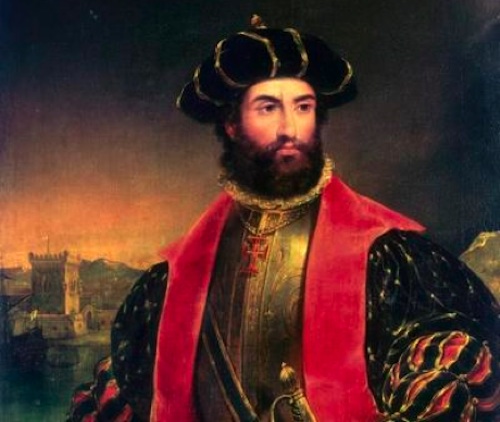 Dom Vasco da Gama – perhaps among the most iconic names in maritime exploration – picked up where Bartolomeu Dias had left off, in an expedition that began in 1497 and took over two years. Da Gama became the first person to sail around the Cape of Good Hope to India, having been tasked by King Manuel I with finding a profitable trade route through the Indian Ocean. In doing so, the Portuguese explorer kick-started his country's colonial expansion in Asia. Despite having to pass via inhospitable weather and treacherous seas, Vasco da Gama's revolutionary route proved that it was possible to reach India without hazardous journeys through the Mediterranean and Arabia. The Portuguese Crown was thus plugged into the lucrative Indian spice trade while bypassing potential hostilities. Da Gama's voyage to India – exploring a sea passage that is still used today – has been cited as sparking global multiculturalism, and it inspired a sustained period of Portuguese empire building. The fearless and belligerent explorer himself died in India in 1524 after a bout of malaria.
8. Christopher Columbus (1451 – 1506)
He wasn't the first European to set foot in the New World, but Genoa-born Christopher Columbus will always be regarded as "the man who discovered America" – an accidental find that shaped the modern world. Columbus' early seafaring days took him to Portugal, where his "Enterprise of the Indies" failed to gain royal support. Similar refusals in England and France led Columbus to Spain, where the king and queen backed the venture amid hopes that Portuguese expansion could be emulated. More than two months after setting sail in August 1492, the three-ship flotilla landed on an island in the Bahamas that Columbus called San Salvador. Assuming himself to be in Asia, Columbus named the friendly natives "Indians" and was bestowed with the title of Viceroy and Governor of the Indies by a triumphant Spanish Crown. When he died in 1506 after apparently suffering a heart attack – and having never set foot in Asia – Columbus could never have imagined the impact that his adventures would have on the course of human history. His legacy is complex, however: he opened up exchange between Europe and the New World while indirectly being responsible for the devastation that beset the latter.
7. John Cabot (c. 1450 – 1499)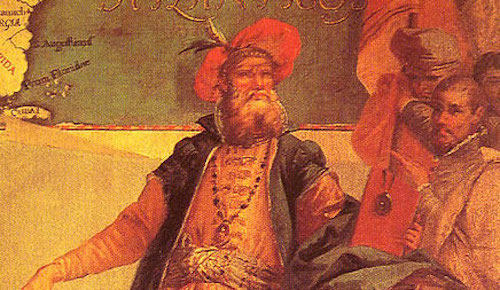 Italian-born explorer Giovanni Caboto, better known as John Cabot, set out in the footsteps of Columbus to discover a route to Asia by sailing west. Like the great man himself, Cabot assumed that the land he sighted in 1497 was in fact Asia, claiming it for King Henry VII of England – where he had settled in the 1490s after falling into debt in Venice. It is thought that Cabot and the small crew of his ship the Matthew first came ashore at Newfoundland, making them the first Europeans to arrive on mainland North America since Scandinavian seafarers four centuries earlier. After a briefly triumphant return to England, in 1498 Cabot embarked on a more ambitious voyage, with the goal of discovering Japan. A flotilla of ships crewed by around 300 men set sail. However, with the exception of one vessel that was forced ashore in Ireland, the expedition's fate has never been officially determined. Theories range from Cabot being lost at sea, to landing in Canada and even successfully coming back to England. Yet while Cabot's fate may be unknown, his place in the pantheon of great explorers is assured.
6. Ferdinand Magellan (1480 – 1521)
Ferdinand Magellan was just 10 years old when his parents died, after which he became a page to the Portuguese royal court, studying astronomy and cartography. Magellan's early seafaring years saw him participate in the Battle of Diu and the Siege of Malacca. However, when the Portuguese authorities accused him of illegal dealings with Muslims, Magellan headed for Spain to proffer his services to King Charles V. Eager to capitalize on the lucrative spice trade, the king sponsored Magellan in his bid to circumnavigate the world, and the explorer set sail in 1519. Although beset with problems ranging from mutiny to scurvy, Magellan was able to cross the Atlantic and entered what became known as the Strait of Magellan. What's more, the voyage turned out to be the first to steer a course across the Pacific. When Magellan was slain in April 1521 on the Philippines island of Homonhon during a local dispute, the rest of the crew continued his journey. In September 1522 a solitary ship crept into port in Spain, completing the first circumnavigation of the globe and forever shattering the myth that the world was flat.
5. Amerigo Vespucci (1454 – 1512)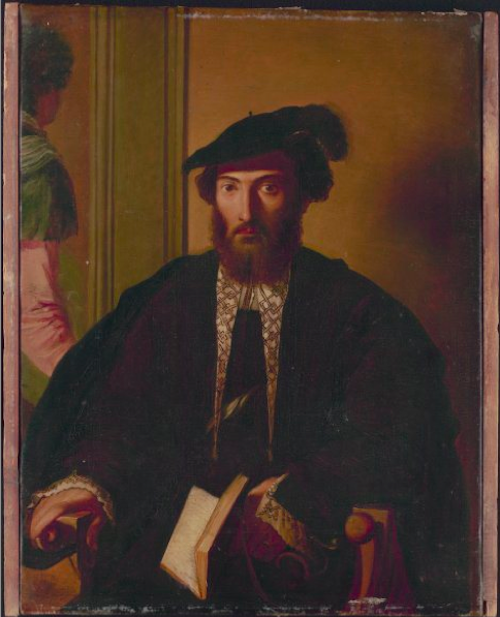 Florentine explorer and cartographer Amerigo Vespucci is best known for the two continental landmasses that are thought to bear his name: the Americas. Vespucci worked for the influential Medici family, who sent him to supervise their business in Spain. He then went on to become a provision contractor for expeditions, among them those of Christopher Columbus. Vespucci was invited to participate in voyages that, from 1499 to 1502, found South America to be more extensive than was previously realized. Moreover, he was thus able to bring his formidable navigational skills to bear on the field of New World exploration. Vespucci used the Moon and planets to determine his position; and his accounts reached German cartographer Martin Waldseemüller – who in 1507 created a map of the world based on them. These groundbreaking findings challenged the belief that Brazil and the West Indies were part of Asia and proved conclusively that North and South America were hitherto unrecognized continents. Waldseemüller is held to have named the landmasses in honor of Vespucci, who became Spain's chief navigator before his death in 1512.
4. Francis Drake (c. 1540 – 1596)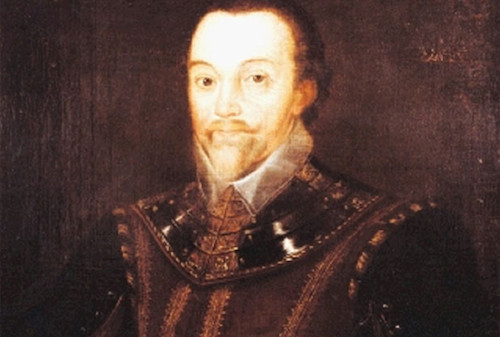 The first Englishman to circle the Earth, Francis Drake is a controversial character – a hero to some, a slave trader and pirate to others. Born in Devon, Drake was raised a staunch Protestant, fueling a fierce anti-Catholic zeal that dominated his later dealings with Spain. Drake had been part of a 1567 slave trade mission that was almost wiped out by Spanish forces, and in 1572 he led a daring attack against Spanish colonies in the Caribbean. However, the expedition for which Drake earned his knighthood began in 1577, when the explorer was dispatched by Queen Elizabeth I on a voyage versus Spanish outposts in the Pacific Ocean. Drake sailed a course through the Straits of Magellan, making him the first Englishmen to do so. He and his crew then raided Spanish ports on South America's western coast before making an epic getaway across the Pacific, eventually skirting around the Cape of Good Hope. In 1580, three years after setting sail, Drake took his place in history as the second person to circumnavigate the globe. The following year he was knighted on board the Golden Hind – his flagship and the only vessel to survive the expedition. Drake died due to dysentery in 1596.
3. John Smith (1580 – 1631)
British explorer and soldier John Smith went to sea at an early age following his father's death, taking up arms for France against the Spanish. However, his colorful life was only just beginning. Smith was reputedly knighted by a Transylvanian prince after decapitating Turkish commanders in a series of duels. Later wounded and sold into slavery, he escaped and went back to England around 1604. Smith later joined the Virginia Company of London in their bid to create the first permanent colony in North America to be set up by the British. After landing in 1607, the three-ship expedition established a settlement at Jamestown. However, with the colonists plagued by inadequate food supplies and widespread disease, it's estimated that, around four months after Jamestown was founded, more than half the men had died. Food shortages led Smith to explore the Chesapeake Bay in 1608, travellng over thousands of miles of water and coastline. He later named the areas around Maine and Massachusetts Bay "New England" and died in 1631.
2. James Cook (1728 – 1779)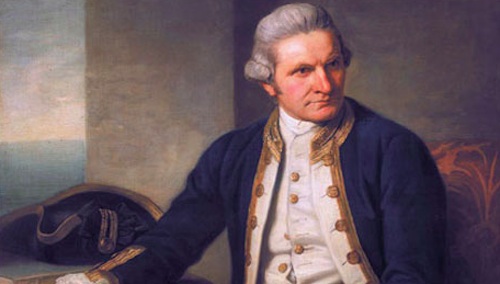 <
Yorkshire, England-born James Cook is remembered as the Englishman "whose achievements in mapping the Pacific, New Zealand and Australia radically changed western perceptions of world geography," according to the BBC. A grocer's apprentice at the age of 16, Cook eventually moved to Whitby to sign up with the merchant navy, learning skills in geometry, navigation and astronomy that would prove crucial throughout his career. Having climbed the ranks to captain, Cook was in 1769 dispatched south of the equator aboard HMS Endeavour. The mission was to observe Venus moving in front of the sun – albeit with the ulterior motive of finding the rumored "southern continent." Thus began a triumvirate of expeditions to the Pacific, where Captain Cook and his crew made the first known circumnavigation of New Zealand and became the first Europeans to visit eastern Australia. After searching for the Northwest Passage, Cook found and explored the Hawaiian Islands, where he was killed by natives in 1779.
1. George Vancouver (1757 – 1798)
Immortalized by the Canadian city and island that bear his name, Norfolk, England-born explorer George Vancouver was barely in his teens when he enlisted with the Royal Navy. What's more, he was soon sailing with Captain Cook aboard HMS Resolution on a voyage to the southern hemisphere spanning from 1772 to 1775. Vancouver also participated in Cook's ill-fated exploration of the Hawaiian Islands, which ended in 1778. After becoming an officer upon his return to England, Vancouver set out in 1791 on an epic four-and-a-half year expedition to chart America's northwest coast from Oregon to Alaska. This would become the longest mapping exercise of its kind ever undertaken. Despite his achievements, however, the mariner fell out of favor with the political elite and died in 1798 at just 40. His simple grave lies in the grounds of a church in Petersham, England. Yet some of the greatest natural monuments of New Zealand and North America bear the names of Vancouver and his colleagues and friends – including Mount Baker, Mount St. Helens and Puget Sound. As with other explorers before him, Vancouver's discoveries had a profound impact on our knowledge of the wider world.